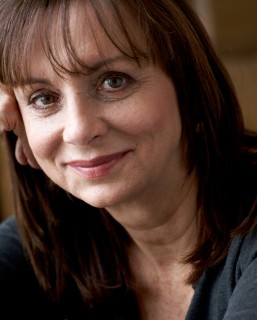 Elizabeth spent her childhood moving home every three years – including living for brief periods in Egypt and Nigeria before moving to Guildford, York and Edinburgh.
After graduating from the University of Kent at Canterbury with a double honours degree in English and History, she began her career as a blurb writer at Penguin Books. This was a job which required the hide of a rhinoceros, a nimble mind and the – occasional – box of tissues. People tend to shout at blurb writers but they are resourceful creatures which she and the team proved by continuing to produce a stream of copy for back jackets through thick and thin. Looking back, it was a golden era. Not many people are paid to spend their time reading through the treasury which is Penguin Books and there was no better education. Later, after having married and producing two children, she moved on to become a fiction editor at Random House before leaving to write full time which was something she had always planned to do since childhood – when she was frequently caught reading under the bedclothes with a torch after being put to bed which gave both books and reading a deliciously subversive tinge.
It was not an easy decision to take the gamble but she has never regretted it. As a writer, she has travelled all over the world and one of the many pleasures of the book tour has been to meet readers of all ages and to share with them a mutual passion for books and reading. She is in touch on line with many of them.
Elizabeth Buchan's short stories are broadcast on BBC Radio 4 and published in magazines. She has reviewed for The Times, the Sunday Times, the Daily Telegraph and, currently, for the Daily Mail. She has chaired the Betty Trask and Desmond Elliott literary prizes, and twice been a judge for the Whitbread (now Costa) awards. She is a patron of the Guildford Book Festival, a co-founder of the Clapham Book Festival and a past Chairman of the Romantic Novelists' Association.